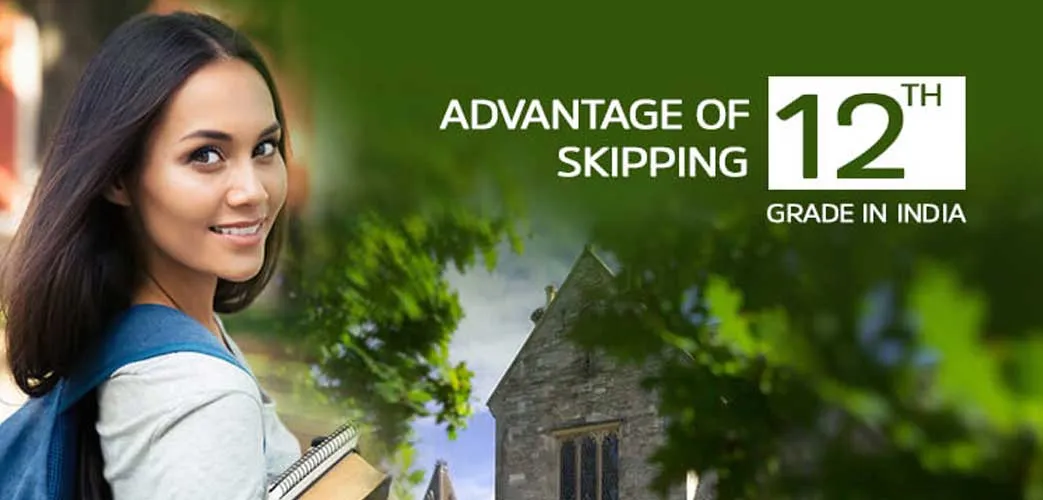 Advantages of skipping your 12th grade in India
About the College
Northern Lights College is a member of British Columbia (BC) College, a group which comprises of 11 colleges. BC colleges are known to have a particular regional advantage in terms of collaborations and connections with the industry, employers, communities and policymakers. Programs at NLC are designed to create a perfect mix of classroom education and hands-on training to provide an overall academic training. NLC offers certificate, diploma and associate degrees in a variety of fields. Some programs are offered at a specific campus while some other programs are available at more than one campus.
Courses for International Students
Northern Lights College offers programs in following study areas:
Trade and Apprenticeships
University Arts and Sciences/ Academics
Business Management/ Applied Business Technology
Career and College Preparation/Upgrading
Workforce Training/ Continuing Education
Oil and Gas Training
Clean Energy Technologies
Early Childhood Education
Teacher Training
Practical Nursing/ Health Care Assistant
Visual arts
Geomatics
Why choose NLC?
NLC campus has a relaxed atmosphere with number of spaces such as cafeteria, student residence common rooms, and aboriginal gathering rooms and lounge areas, where students can unwind with their peers. Campus Student Councils are staffed with highly cooperative members who are ready to help students at any hour. Recreational activities such as fundraising activities, luncheons, dance programs etc., are organized at regular intervals.
Campus
11401 – 8th St, Dawson Creek
British Columbia, Canada, V1G 4G2
Website
You may just happen to think it is a prank, but unfortunately, it is not. Rather this is for real. Trinity College offers you several advantages to skip your 12th or even if you have completed it, Trinity College creates an easier way to get admission in University.
Trinity College offers not only a chance to skip the 12th-grade exams in India, Moreover gives you an opportunity to live on campus and experience the best living standards in Australia, Furthermore, it enables you to get close knitted with the locals.
In a country like ours, India, It becomes chaotically dealing with the never ending competition and the reservation system in the best colleges. The moment one completes 12th, s/he starts to worry about the further options, but here you don't have to be worried, whether you complete your 12th or not, it doesn't really matter.
The foundation course by Trinity College is designed in such a way, that it keeps every student's perspective and career aspects in mind. And offers a choice between an 8-month course and 12 months.
The infrastructure is one main thing which attracts anyone.
The teaching methodology is constructed keeping the individualized attention in mind, hence the student teacher ratio is bare minimal. Maximum no. of students in a class room is not more than 15.
Studying at Trinity college prepare around 1500 international students every year to be successful at the University of Melbourne, followed by other Australian Universities.
There is a variety of subjects offered by the Trinity College such as; Arts, Agriculture, Commerce, Biomedicine, Design, Music, Oral Health, Science, and Fine Arts.
Apart from getting an entry to The University of Melbourne, studying at Trinity College is a pathway to the below-mentioned universities.
Australian National University
Deakin University
LaTrobe University
Monash University
RMIT University
Swinburne University of Technology
University of Adelaide
University of New South Wales
University of Queensland
University of Sydney
University of Tasmania
University of Western Australia
Victoria University
City
Date
Time
Venue
New Delhi
11th September 2017 (Mon)
3:30 PM – 5:30 PM
B-2/9 1st Floor, Opposite Happy Model School, Janakpuri, New Delhi
Chandigarh
13th September 2017 (Wed)
3 PM – 5 PM
SCO 451-452, Sector 35-C , Chandigarh
Mumbai
15th September 2017 (Fri)
1 PM – 2:30 PM
D-410, Crystal Plaza Building, New link Road,
Opp. Infinity Mall, Andheri West, Mumbai
So meet representatives from Trinity College on the above mentioned dates: Register Now