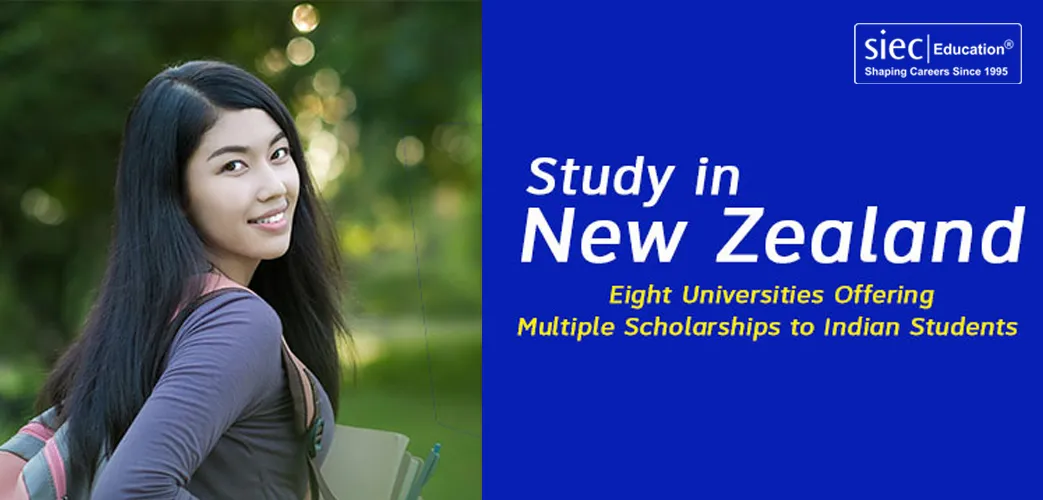 All Eight New Zealand Universities Offer Multiple Scholarships to Indian Students
New Zealand is a fascinating educational hub. A large number of students from India are getting enrolled in all the eight universities here. These universities are excellent in terms of providing learning opportunities. They feature consistently in top 3% globally in the QS World University Rankings. These universities are located in some of the most beautiful cities in New Zealand like Christchurch, Auckland, Lincoln, Palmerston North, Dunedin, Hamilton and Wellington.
Now the Indian students who wish to study in New Zealand are very excited as all the eight universities here are offering multiple scholarships to them. You need to rush as the application deadline is 28th October 2018; and sooner is always better when it comes to applying to a foreign university.
Scholarships for Indian Students
UG Scholarships of NZD 10,000 and PG Scholarships of NZD 5,000 at Otago University, Lincoln University, Massey University, Victoria University, University of Waikato and Auckland University of Technology
UG Scholarships of NZD 10,000 at University of Canterbury
PG Scholarships of NZD 5,000 at University of Auckland
Eligibility
The students from India who are eligible and who want to acquire a world-class education are applying in these eight universities. For applying the applicant-
Must be an Indian citizen
Must have the required educational qualifications
Must be at least 18 years of age at the time of application
Must hold an unconditional offer to pursue study programs in these universities
No matter which field of study you choose- Science, Technology, Business, Arts, Commerce, Law, Design or Engineering- you are eligible for the valuable scholarship offers.
How India and New Zealand Share Same Passion and are Alike?
There are many similarities between India and New Zealand. Both are democracies, use the English language, have similar legal systems and, most importantly, both share passion for the Gentlemen's Game, cricket. Home to over 160,000 people of Indian origin, New Zealand offers a welcoming atmosphere to Indian students. Best part is-Hindi is the 4th most spoken language here. So, Indian students never miss home while living miles away from home.
Top 10 Benefits of Studying in New Zealand
Make a career in booming sectors like Hospitality, Fashion, Agriculture, Forestry, Design, Engineering, Teaching, Science, IT, Healthcare, Dairy Farming and Environment
A multicultural feel as New Zealand educational opportunity attracts students from virtually every part of the globe
Massive job opportunities as there are less densely-populated cities here with employment rate as high as 95%