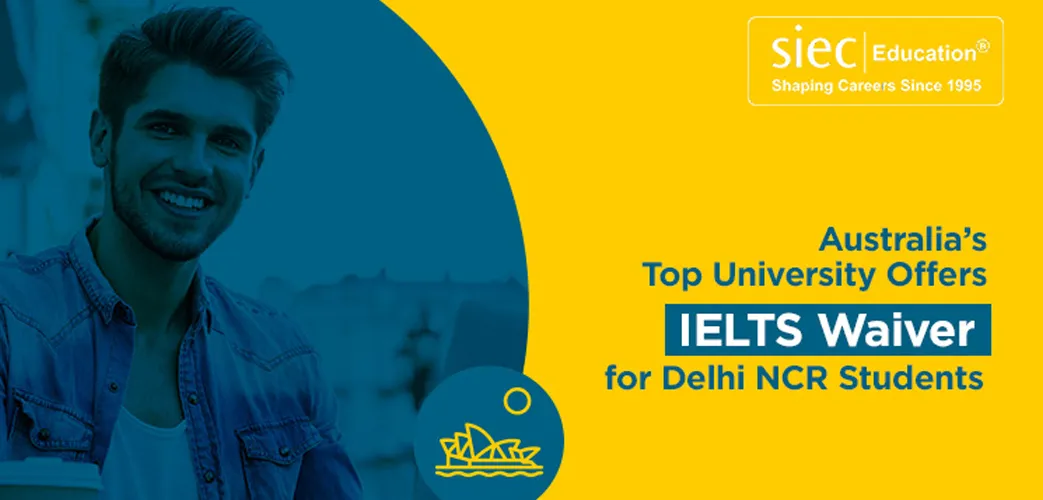 Australia's Top University Offers IELTS Waiver for Delhi NCR Students
Are you are a resident of Delhi NCR and want to study in Australia? There is a surprising news for you. One of Australia's top Universities, Southern Cross University, has offered IELTS Waiver. If you have completed your studies from Delhi NCR's any English medium school, you should not miss this chance.
IELTS Waiver a Boon for Indian Students
Sometimes, a strict requirement for high IELTS score becomes a challenge when we want to study abroad. At times, we miss the current intake or an excellent scholarship offer. And of course, appearing for these tests repeatedly to earn better scores is a monotonous task.
So, if any good foreign university offers IELTS waiver, it feels wonderful. At least, we can push aside one strict condition. And Southern Cross University is one of the top universities in Australia. So just grab the golden opportunity by applying now!
About Southern Cross University
Named among the top 150 universities in the world under 50 years old by the Times Higher Education Young University Rankings
Named in the Top 50 of 'Generation Y' universities; a vibrant university to lead a student life abroad
Rated Number 2 in Australia for International Student Support by Global International Student Barometer
Campuses
There are three beautiful campuses of the university in Australia- Gold Coast, Lismore and Coffs Harbour (famous for serene beaches and amusement parks).
Courses Offered
The Southern Cross University offers Preparation, Undergraduate, Honors and Postgraduate courses along with Research facilities. Some popular courses at the university are-
Bachelor of Engineering
Bachelor of Business
Bachelor of Business in Tourism and Hospitality Management
Bachelor of Commerce
Master of Engineering Management, Master of Business Administration
Master of Healthcare Leadership
Graduate Diploma in Business
Master of Engineering Management
Master of Professional Accounting
Master of Information Technology Management…and many more.