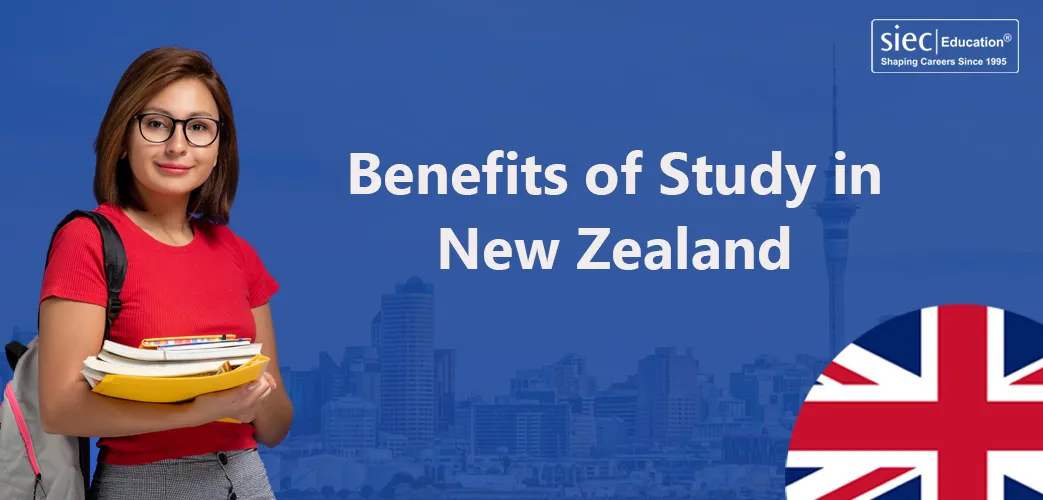 Benefits of Study in New Zealand
The world's most beautiful country located in south-western Pacific Ocean comprising of 2 islands- North and south.Wellington is the capital of New Zealand .The mild and temperate maritime climate of New Zealand makes it perfect to live in.
Key facts of NZ are:
NZ has a globally recognized education systemthat serves as a gateway to more than 45 countries with total population of 45 lacks.
It has kept up pace with globalization and has become multicultural with friendly and helpful people.
Booming sector- Hospitality, engineering, forestry, agriculture, environment sciences, IT, Health care, teaching, dairy farming.
NZ QA approved institutions providing education economically and serving the best quality in place.
Provides skill based training and internship linked programs which eventually helps to retain interns on a large scale.
Huge job opportunities for people who want to study and migrate, with employment rate as high as 97% in some of the education providers, being less densely populated.
Spouse can accompany from Day one and gets full working rights.
PHD students can study at domestic fees. Also Children education is free from Post graduate Program onwards.
Triple Accredited Business Schools with internationally recognized degree.
Availability of multiple intakes
Part time work options available
7 out of 8 universities ranked among the top 500 universities in the world.
Parliamentary Democracy, modelled on the UK governmental system.
Some of the topmost universities which is catered by SIEC are:
University of Auckland: Located in Auckland is one of the largest and high-ranked University in the country being ranked at No. 82 in the world. It offers teaching, learning and research in efficient and effective manner. Students have an option to choose from wide range of programs. Some of the popular programs are: engineering, Architectural Studies, Accounting, Health Science etc.
University of Canterbury: Founded in 1873, is one of the popular university being ranked at no. 44 for civil engineering. It provides world class learning campus with vibrant campus.Popular courses include information system, economics, astronomy, agriculture etc.
University of Otago: First university of NZ founded in 1869 is one of the world's leading research-led institutions. It offers diverse and welcoming atmosphere for study. Courses include computer science and IT, Mathematics, Medicine, and Law etc.
Lincoln University: Lincoln University is one of the eight government universities of NZ which maintains consistency in achieving international recognition for its teaching and research activities. It provides quality education which helps to grow students as successful entrepreneurs. Courses include sports and recreation management, tourism management, agriculture, biotechnology and a lot more.
Massey University: Massey University enjoys the feature of extensive research and training student to think forward to achieve their ambitions. Popular courses include communication, architecture,creative arts etc.