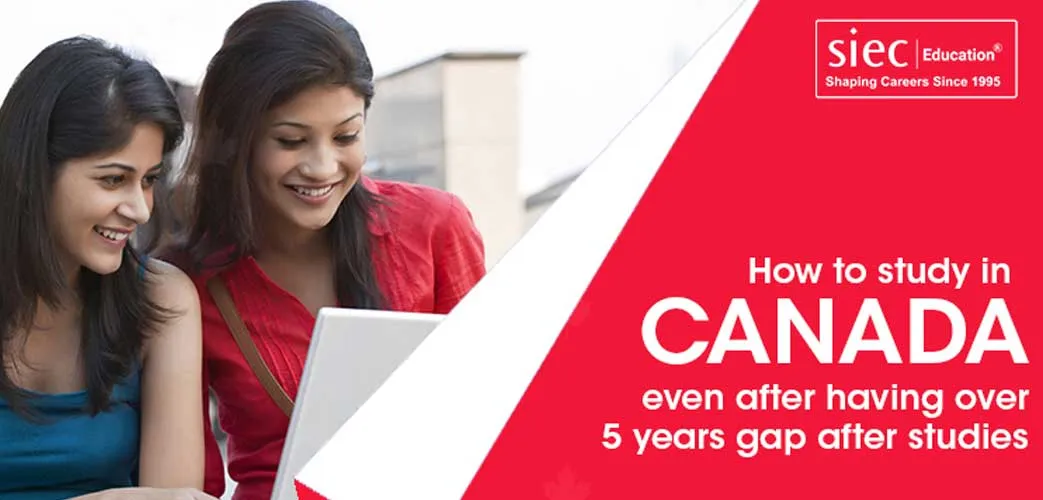 How to study in Canada even after having over 5 years gap after studies
It is possible and many Indian students are actually studying in Canada right now despite having a study gap of over 5 years.
Yes guys! And people having 8 or even 9 years of gap/work ex. have also got student visas by taking few steps.
But how they do it?
They put in genuine efforts & justify the study gap with sincerity.
'Documentary evidence' is equally important along with a proper reason of changing field of study-if you are changing your stream.r a one on one personal counselling session!
Justifying gaps! Few valid reasons
1. Improving Score
Scored low in 10th or 12th? You may claim that you were expecting more scores and you re-appeared for any test
2. Family does matter
You may cite an unavoidable case that would have happened in the family. Just be real and explain your situation with integrity.
3. Job-Related
Any job-related matter, like you wanted to do 'this' job or you needed 'such' experience or anything like that. Give every possible detail with a justifiable explanation. Even if you would have left jobless for a while after studies, it can be explained honestly.And more!So, justify your study gap with proper reasons & a gap of over 5 years doesn't matter at all.
Just be sure that-
You are a genuine student with a proper academic plan
Your academic plan is reasonable and in line with your previous studies even if you've planned to change your stream
You have enough funds
You are clean with no history of any previous violations of immigration law
You have a nicely written SOP with clear explanations
Study in Canada even after having over 5 Years gap after studies. Ask us how! Register for our Canada Admissions Day and meet with Canada experts to apply on the spot!