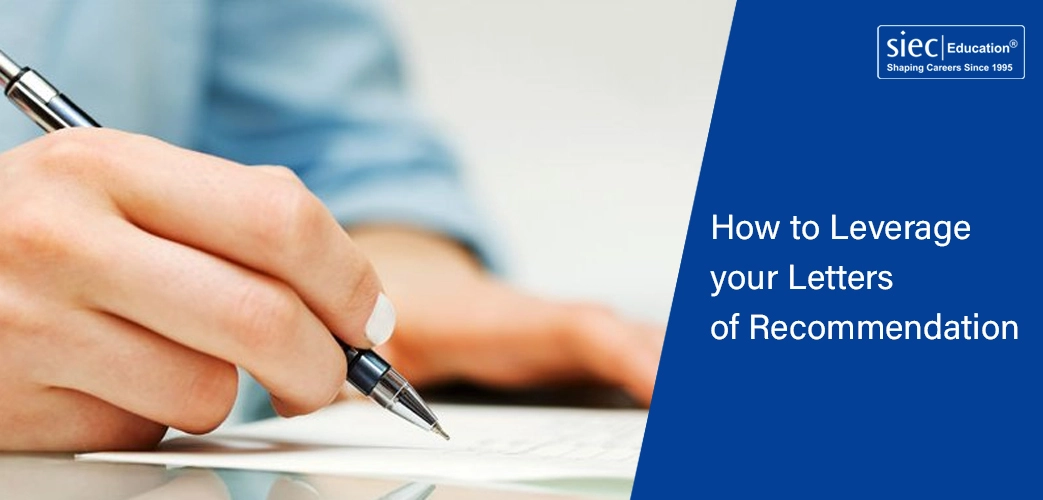 How to Leverage your Letters of Recommendation
The Letters of Recommendation (LOR) and the Statement of Purpose (SOP), essays are the heart and soul of a university application package. The LORs hold substantial weightage on your admission decision to any university. A SOP or an essay is your own way of looking at yourself & your accomplishments and their implications on the course you are applying, while the recommendation letters provide a third person's perspective on the kind of person you are. These letters provide information which is otherwise not found in the application. A well written recommendation letter can help you stand out as an individual among the large pool of applicants.
The single best way to make your recommendation letter impactful is to keep it straight and honest. There should be a complete sketch of your accomplishments. The factual description of your characteristics should be complemented with anecdotes whenever possible.
One thing that is definitely in yours hands is to choose the people who can recommend you judiciously. Choose a person who knows you well, likes you as a person and with whom you also share a good relation. This is important because your recommender will need to invest time in writing your recommendations. Moreover, a fair assessment of your credentials and a touch of positivity in LOR can put you far ahead of your competitors. It is also important that you choose your recommenders in such a way that they highlight different aspects of your personality, traits, achievements and responsibilities.
For Undergraduate Program generally three LORs are required from your high school teachers. Preferably, two recommendations can be taken from your subject teachers and one you can take it from your extracurricular teacher, such as music, art, sports coach.
Generally for Masters Program also, three LORs are required, preferably two academic and one professional. The academic ones can be taken from teachers who have taught you at your undergraduate level. The professional one can be taken from your immediate supervisor/team leader at work. If you are fresh graduate then you can ask your project guide or internship supervisor, if done any. That should suffice for a professional recommendation. For an MBA program, one academic and two professional LORs are required. If an applicant has substantial years of work experience, then three professional LORs would be good. An MBA applicant needs to choose their recommenders very wisely. The recommenders should be able to outline your assignments and responsibilities, highlighting different aspects such as your business and managerial skills, intellectual ability, leadership potential, maturity, work ethics etc. Depending on your work profile, your recommender can be your immediate supervisor, project manager, client or a peer. However, if you are into family business then your set of possible recommenders will vary accordingly.
A lot of applicants try to obtain letters of recommendation from their Head of Departments or Directors of their organization. However the fact is that, the designation of your recommenders does not matter at all. What matters here is how well they know you and what they write about you.
So, choose wisely and be honest!