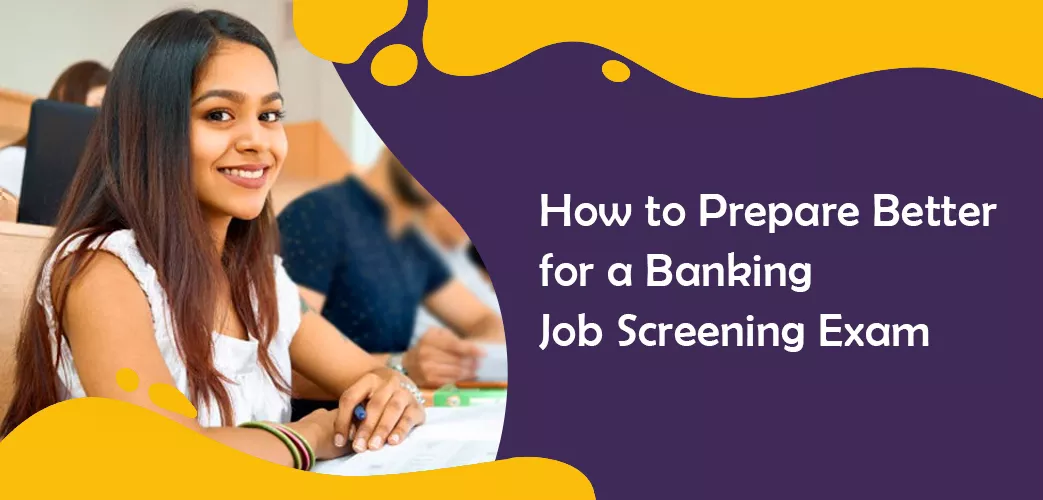 How to Prepare Better for a Banking Job Screening Exam
Banking jobs are one of the most lucrative career avenues in India in present times. IBPS, Reserve Bank of India (RBI), State Bank of India (SBI) and other private banks regularly conduct exams for screening candidates for the position of PO (Probationary Officer) and SO (Specialist Officer) levels. As per some estimates, vacancies in various banks are set to reach 7.5 Lakh in next five years. These exams are basically conducted to filter candidates as the number of people applying for bank jobs are increasing day by day. Candidates who are shortlisted then have to go through group discussion and personal interview round. Since the level of competition is quite high, aspirants would need to go a step ahead. Given below are some tips which will help candidates to prepare better for various bank exams:
Identify your strong and weak areas: Bank exams comprise of questions of different genres such as quantitative aptitude and data interpretation, logical reasoning, English language, general awareness, and computer awareness. After an elementary understanding of format and the kind of questions, figure out your strong and weak areas. Focus extra attention on the kind of questions you feel you're not very good at while not completely ignoring the areas you're quite confident about. Balance your preparation schedule.
Keep yourself updated and well read: An important requirement to successfully compete in a bank exam is to keep oneself abreast with current affairs and the happenings around the world. Reading newspapers and magazines is something which should be made a daily habit. Also, one need to go through journals, periodicals, magazines as well as online sources to improve one's vocabulary and also get an idea about new phrases, sentence formation etc. These are the skills that can be best acquired through intensive reading.
Practice as much as you can: Keeping in mind the number of students one has to compete with in a bank exam, it become almost inevitable for an aspirant to devote as much time as they can to this pursuit.' Practice makes a man perfect' is a saying that candidates appearing for bank exams must religiously follow. Practice as much as you can because the more you'll practice the more you'll be able to refine and hone your skills in different areas.
Take mock tests: A mock test is a useful way to give you a sense of what to expect on D- Day. It will also give you a fair idea about how much time you'll need to complete different sections and also whether some sections require more time than the others. These are the nuances which can only be deciphered if you regularly take mock tests. Also, it will help you monitor your progress over a period of time.
Take help from preparatory institutions: Preparatory institutions can prove to be really helpful in enabling you to prepare well for bank exams. These institutes take up one section at a time and devote sufficient time to each section so that no aspect of the exam is missed out. Preparatory institutions help you to balance out your preparation well.