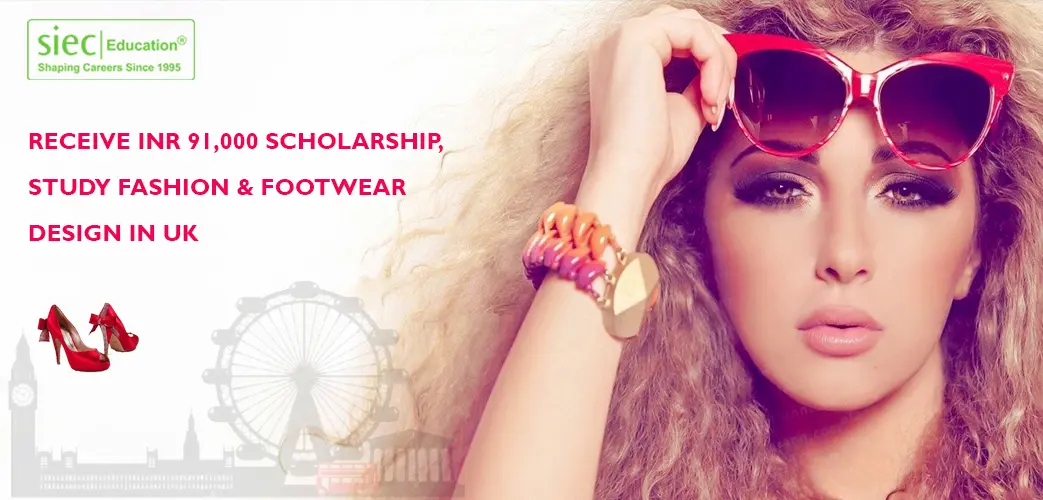 Receive INR 91,000 Scholarship, Study Fashion & Footwear Design in UK
We live in a fashion-conscious world where footwear is a beautiful style statement. There is a growing demand for fresh footwear designs and exciting concepts. Therefore, a lot of Indian students are studying 'Footwear Design. And when it comes to studying the popular course abroad, the top choice is the UK since London is the Fashion Capital of the World.
Now, UK's premium institution, University of Northampton (UNIC) has offered the foundation pathway to the fascinating fashion industry through 'Foundation in Fashion and Footwear' course for which no design portfolio is required.
The best part is- £1,000 scholarships are available for the Indian students joining the course in the September 2018 intake.
Upon completion of the foundation, you can choose from five different Bachelors at the University –
BA (Hons) Fashion
BA (Hons) Fashion (Textile for Fashion)
BA (Hons) Leather for Fashion
BA (Hons) Fashion Promotion and Communication
BA (Hons) Footwear and Accessories
Why UNIC
Northampton, globally renowned for footwear, is the ideal location, one hour on the train from London
One of the top 100 Fashion Schools in the World; only university in the UK teaching tannery on campus
Learn skills from the top designers in the business as Leather & Footwear is the University's expertise
Showcase work at popular fashion events and also at the University's annual show; work on 'live projects'
Go on a study trip in other Fashion Capitals of the World- New York, Milan and Paris
Job Prospects
A foreign coursework naturally gives you an edge in the footwear designing field and you can work in the flourishing industry in any part of the world. The average 'Footwear Technologist' salary in the UK is £35,286 per annum. At the entry-level, you may earn about £25,000. Experienced workers may earn up to £49,000.
India, at the same time, is the 2nd top country in footwear production globally, offering a lot of opportunities to the deserving professionals.
Do the course and become Footwear Designer, Product Development Manager, Footwear Technologist, Quality Controller, Merchandiser, Trend Analyst, Planning Executive and also Footwear Blogger.