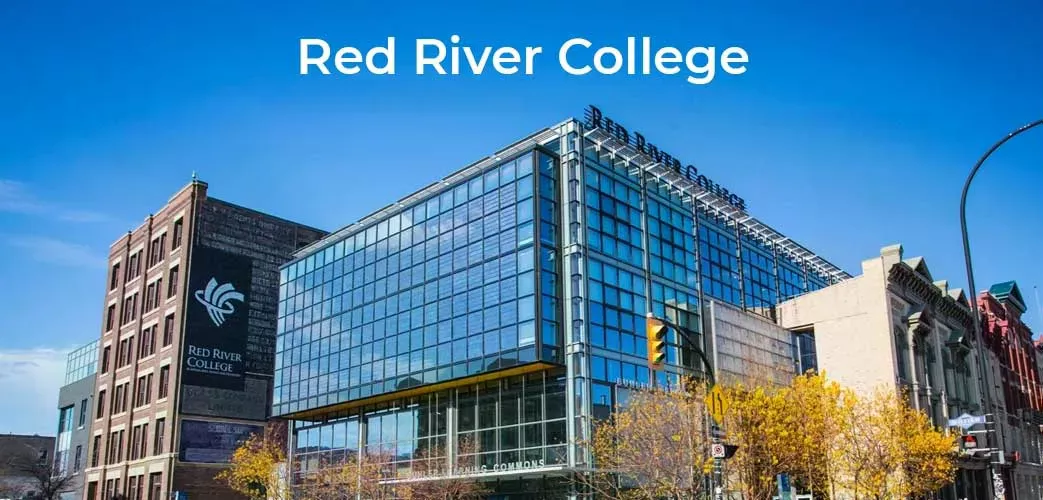 Red River College
About the College
Red River College of Applied Arts, Science and Technology is situated in Winnipeg, Manitoba. It is Manitoba's largest institute of applied learning with more than 30,000 enrolments. Through exemplary teaching and state of the art technologies to assist those teachings, Red River College enable students to become leaders in their chosen fields of study. Partnerships with industries help college to keep its curriculum up to date and in consonance with the changing needs of the job market. College boasts of a whopping 95% graduate employment rate and an equally amazing 93% graduate satisfaction rate.
Courses for International Students
College has over 100 full time programs in areas such as:
Biotechnology

Construction Trades

Digital Multimedia

Business

Aerospace

Nursing

Engineering Technology, and many others
Why choose Red River?
The conceivers and creators of Red River College understood the fact that students spend a lot of their time on campus while pursuing their degree. Hence, it is important that they must feel very comfortable and that their stay is nothing short of pleasant. With this thought in mind, Red River College has equipped itself with full range of campus support services. Ranging from food to fitness to counselling to international students services, anything that you might need is in close proximity.
Campuses
Notre Dame Campus
2055 Notre Dame Avenue
Winnipeg, MB R3H 0J9
Stevenson Campus
Stevenson Campus Winnipeg
2280 Saskatchewan Avenue
Winnipeg, MB R3J 3Y9
Stevenson Campus Portage La Prairie
75 Muskateer Road West
Southport, MB R0H 1N0
Interlake Campus
825 Manitoba Avenue
Selkirk, MB R1A 1T0
Steinbach Campus
Unit 2 – 385 Loewen Blvd.
Steinbach, MB R5G 0B3
Winkler Campus
100-561 Main Street
Winkler, MB R6W 1E8
Website