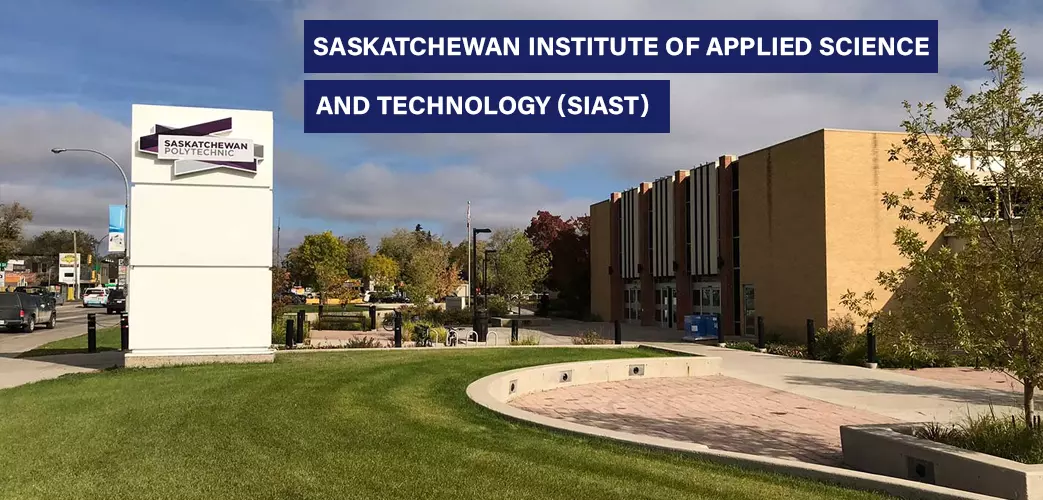 Saskatchewan Institute of Applied Science and Technology (SIAST)
About the Institute
SIAST is Saskatchewan's primary institution for post secondary technical education and skills training. Courses offered by SIAST are recognized nationally and internationally for its innovation and expertise. SIAST currently enrolls about 26,000 students in its wide ranging courses which touch almost every sector of the economy. A member of Polytechnics Canada, courses offered by SIAST range from certificates to degrees.
Courses for International Students
SIAST comprises of various schools dealing with a particular specialization and offering courses in the same. These are:
School of Academic and Career Education

School of Animal and Biosciences

School of Business

School of Construction

School of Health Sciences

School of Hospitality and Tourism

School of Human Services and Community Safety

School of Information and Communications Technology

School of Mining, Energy and Manufacturing

School of Natural Resources and Built Environment

School of Nursing

School of Transportation
Why choose SIAST?
SIAST offers wide ranging student support services for the well being of students on the campus. Services range from counselling services, disability services to aboriginal and health services. Students have facilities such as child care, parking, food, housing, lockers etc. Athletic and recreational activities are organised from time to time to enable students to refresh themselves up and take a break from the humdrum of routine life.