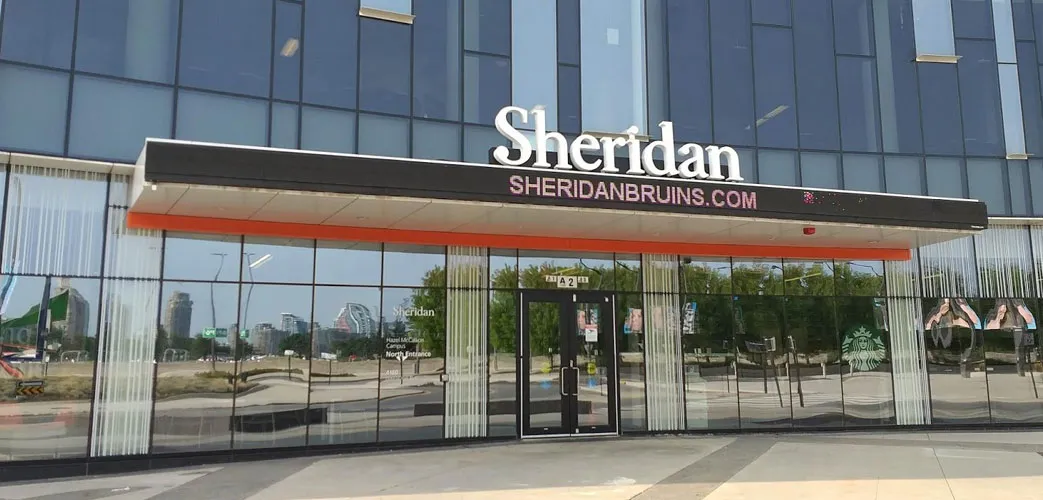 Sheridan College
About the College
Sheridan College Institute of Technology and Advanced Learning is a polytechnic institute with offers diplomas and degrees. Founded in 1967, college has made great strides forward and grown itself from a local college to one of Ontario's leading post-secondary institutions. College has strength of about 18,000 full time students. Sheridan College is a strong contender for a university status keeping in view the outstanding contribution made by the institute in educating students in numerous vocational fields.
Courses for International Students
College offers more than 130 programs leading to degrees and diplomas through following faculties:
Faculty of Animation, Arts and Design
Faculty of Business
Faculty of Applied Health and Community Studies
Faculty of Humanities and Social Sciences
Faculty of Applied Science and Technology
Faculty of Continuing and Professional Studies
Why choose Sheridan College?
Sheridan is ranked as the number one college in Canada in terms of international student experience. About 2,000 students from 65+ countries are currently shaping their future at Sheridan. Campuses have been built keeping in mind the regular needs of students and therefore, services from childcare to conference to course material, all are covered by the college.
Campuses
Davis Campus
7899 McLaughlin Road
Brampton, Ontario L6Y 5H9
Hazel McCallion Campus
4180 Duke of York Blvd
Mississauga, Ontario L5B 0G
Skills Training Centre
407 Iroquois Shore Road
Oakville, Ontario L6H 1M3
Trafalgar Campus
1430 Trafalgar Road
Oakville, Ontario L6H 2L1
Website