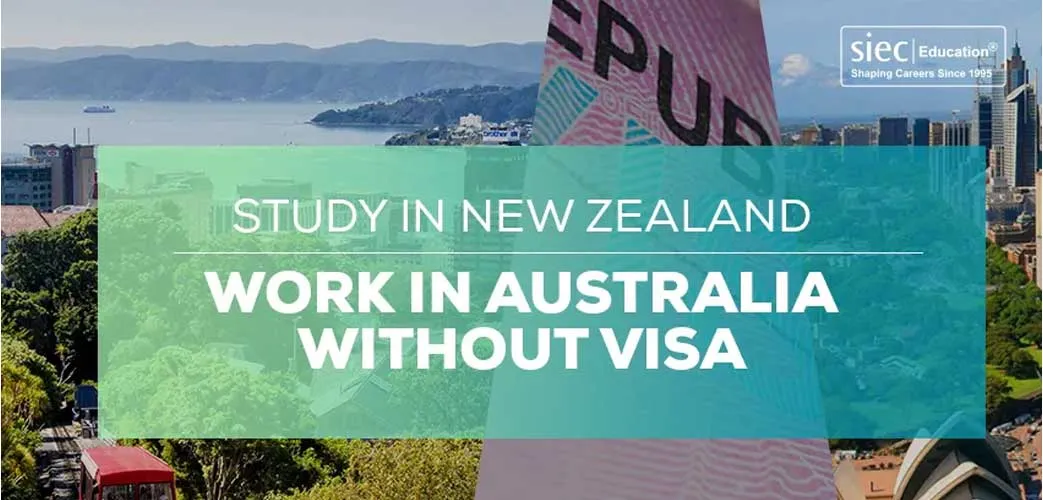 Study in New Zealand Work in Australia without Visa
Isn't it amazing that if you have New Zealand PR you can work in Australia WITHOUT any visa?
Yes, that's true!
And New Zealand is one of the best study abroad destinations when it comes to Post-Study Work Rights (Up To 3 Years), Immigration & PR. Moreover, you can get EXTRA POINTS for immigration if you are choosing to study at a college outside Auckland.
So study in NZ cities like-
Hamilton
One of the FASTEST GROWING cities, famous for cool nightlife as there are bars & clubs with free entry for students!
Apply to-
University of Waikato
A steady climber in the prestigious international rankings; study Management, IT, Engineering. Etc.
Waikato Institute of Technology (Wintec)
Campus placements; go for Culinary Programs, Master of Applied IT, PG Diploma in Applied IT, PG Diploma in Applied Informatics, Graduate Diploma in Applied IT, Graduate Diploma in Supply Chain Management etc.
Tauranga
Voted as one of the best student cities in the world; a perfect place to live, study, work & PR.
Apply to-
University of Waikato
$10,000 SCHOLARSHIP to students for UG programs; choose Master of Business Management (student with any background can apply, no work ex. required).
Other popular programs are Master of IT, Master of Engineering Practice & PG Diploma of Engineering.
Rotorua
Centrally located in the North Island of NZ; you can easily enjoy weekend trips to some of New Zealand's most beautiful beaches.
Apply to-
Toi Ohomai
A very popular institute that guarantees PART TIME WORK to international students; study Management courses, Hospitality programs, IT, Computer Science etc.
Wellington
Known as the 'COOLEST Little Capital in the World' & ONLY CAPITAL CITY in the world accredited as a 'Safe Community'.
Apply to-
Victoria University of Wellington
Very prestigious; ranked within the top 2% of the world's 16, 000 universities; New Zealand's No 1 university for research quality; study Science, Engineering, Health Science, Business etc.
Whitireia New Zealand
NZQA has given it a 'Highly Confident Rating' for educational performance; offers over 135 program at Certificate, Diploma, Degree, PG and Masters Level.
Central Otago, Cromwell
A city known for fast-flowing rivers & fine wine! International students get indulged in various adventure activities.
Apply to-
Otago Polytechnic
Having 100% JOB GUARANTEE; popular courses are -Horticulture, Viticulture, Cookery, and Applied Management & IT
Want to know more about Study Abroad Destinations in NZ? Register for our New Zealand Admissions Day and meet with New Zealand university admission officers to apply on the spot