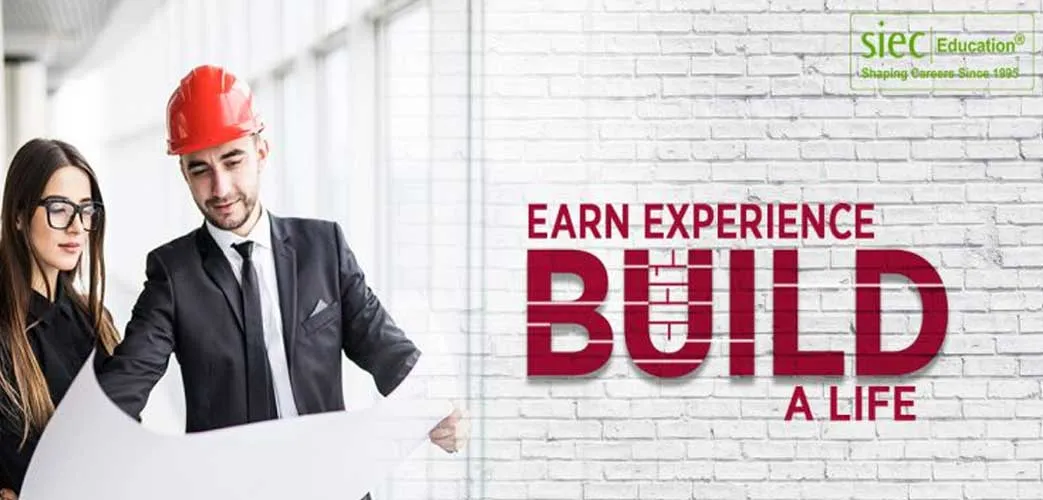 Top Institutions Offering Construction Management Course in New Zealand
Earn Experience BUILD a Life
In certain careers, experience plays a very important role. There are certain jobs also wherein your past learning ensures your on-the-job output is perfect and you build a good life for yourself. Construction is one such career. Big companies in the construction sector always prefer graduates with a little work experience to save the growing cost of training.
So a majority of Indian students choose a foreign destination for studying Construction Management where they may gain effective experience after studies. And for the purpose, they are choosing New Zealand.
The beautiful country provides abundant opportunities of experience to Construction Management students. The country also provides international students with 3-year Post-Study Work Rights. Let's see other reasons for its popularity.
Why Study Construction Management in New Zealand
According to the 2018 NZ National Construction Report-
New Zealand is about to start the largest construction project in its history with an ambitious target to build 1 Lakh homes over the next 10 years to tackle the housing shortages

There is a forecast of over NZ$40 Billion worth of building activity annually in NZ for the next 4 years

NZ construction sector is expecting $200 Billion worth of work in the next 5 years

Many builders from Asia and Australia have expanded their works in New Zealand in view of the prospects
Obviously, a student who is studying Construction Management in New Zealand has a better opportunity of gaining a robust experience in the field.
NZ Institutions Offering Construction Management Course
Auckland University of Technology

Massey University

The University of Canterbury

University of Auckland

Toi Ohomai Institute of Technology

Ara Institute of Canterbury

Otago Polytechnic

Unitec Institute of Technology
Popular Construction Management Courses
Graduate Diploma in Construction Management (Level 7)

NZ Diploma in Construction with Strands in Construction Management and Quantity Surveying

NZ Diploma in Construction (Level 6) (Construction Management) or (Quantity Surveying)

PG Diploma in Construction (Construction Law)

Bachelor of Construction (Construction Management)

Bachelor of Construction (with Specializations in Construction Management and Quantity Surveying) (Level 7)

Master of Construction Management)

Master of Construction (Construction law)

Master of Engineering in Construction Management
Attend SIEC's Australia & New Zealand Admissions Day to know more.