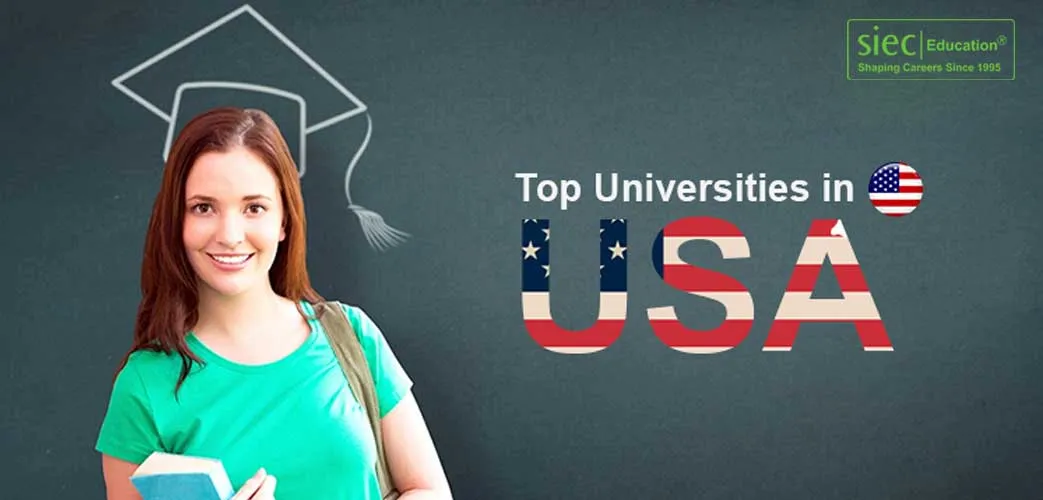 Top Universities in USA for Indian Students Seeking Engineering Studies in America
Engineering is a dream career for the majority of Indian students who excel in mathematics and science. America, but naturally, is a dream destination for them as it offers best research facilities and opens novel avenues in the field of technology for the engineers.
But the big question that lies before them is where to take admission if they want to pursue engineering in USA. We did an extensive research and also put the query before various ex-students. Finally, we have zeroed in on a list of 10 best universities in America which could be the appropriate options for them.
This is the list of top 10 Universities in the USA best for the Indian students nurturing dream to study engineering in America.
1. Missouri University of Science and Technology, Missouri
Ranked at No. 3 engineering college, according to College Factual/USA Today), also No. 15 public college with the highest-earning graduates (Forbes, August 2017)

Choose from 18 undergraduate degree programs, most of them ABET-accredited, or from 19 Master's degree and Ph.D. programs, 17 with online presence

Students can earn dual degrees like in computer science and computer engineering
2. San Jose State University, California
Ranked No. 35 in Regional Universities West by US news, College of Engineering ranked 3rd in nation by US news and world report

Situated in the picturesque California Bay Area and thriving Silicon Valley where it is the largest contributor to the technology workforce

Provides more entry-level engineers to Silicon Valley companies than any other university
3. Mississippi State University
Currently ranks 51st among all engineering colleges countrywide in R&D expenditures according to the National Science Foundation, US News and World Report ranks its undergraduate and graduate programs in the top 100 nationwide

For over 100 years, the Bagley College of Engineering at Mississippi State University has been at the forefront of research and education

Offers degree programs in eight different academic engineering departments and 6 certificate programs
4. University of Cincinnati
Ranked at No. 91 in US News Best Engineering Schools ranking

Offers courses in aerospace, biomedical, chemical, environmental and other traditional streams

Special programs also offered like medical devices, occupational safety and health engineering program, emerging ethnic engineers and so on
5. Texas A&M University Corpus Christi – the Island University
Ranked at No. 103 in Engineering Programs by US news

Only university in USA situated on its own island, at the centre of the Texas Gulf Coast

Offers over 80 of the most popular degree programs, high academic reputation since 1947
6. Indiana Tech University
US News ranks its Undergraduate Engineering Program at No. 134 in best colleges ranking

ABET accreditation for Mechanical Engineering, Electrical Engineering and Biomedical Engineering

Bright job prospects as a career centre provides resources to help students prepare for a good job
7. Oregon State University
Ranked No. 145 in National Universities by US news

Offers numerous disciplinary degrees in Nuclear Science & Engineering and other conventional Engineering streams

Nearly 30 unique degree programs at the graduate and undergraduate level
8. Adelphi University, New York
Ranked at No. 151 in National Universities list of US news

Students interested in engineering have the option of three joint degree programs offered by the University in conjunction with the prestigious Columbia University

Students get personal attention from faculty, small classes, frequent interactions with renowned authors of university textbooks and scientists
9. Montana State University – Bozeman, Montana
Ranked No. 207 in National Universities, No. 137 in Engineering Programs by US news

Placed among the top 3% of colleges and universities for research expenditures, classified by the Carnegie Foundation as a university with a high undergraduate profile

Focus on hands-on research and creative experiences, engage with community and service learning projects
10. Florida International University
Ranked No. 216 in National Universities by US News ranking, have various top-ranked academic programs

Offers courses like biomedical engineering and in other steams of conventional engineering

A top-tier research institution, emphasizes research as a key component in the university's mission
Disclaimer: Please note that there could be variations in rankings etc. and we do not take any responsibility for any inaccuracy, if occurs.
Note that each university follows different admission process for international students and intake months also vary.