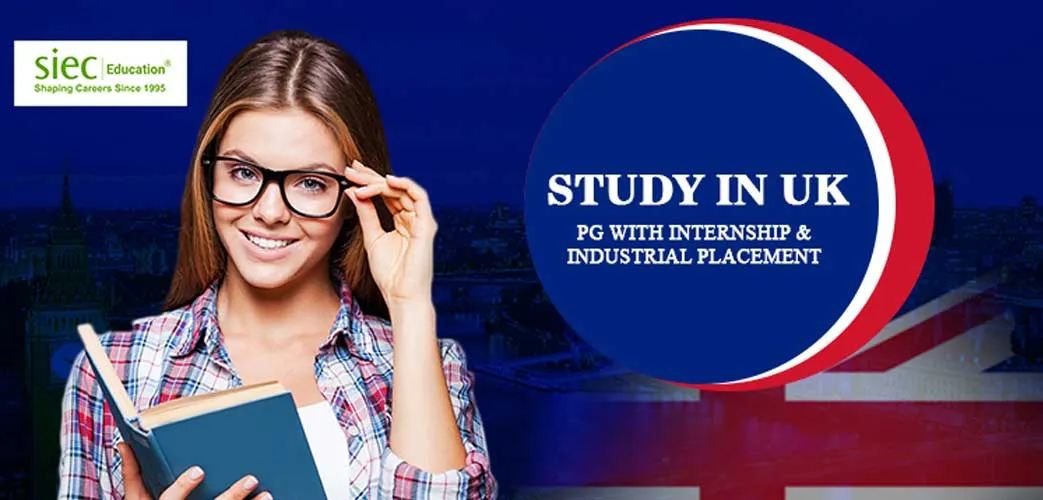 UK Universities Offer PG Courses with Internship, Placement
This is a common dream of many Indian students to earn a post-graduate degree from a reputed university in the UK. And there are many valid reasons for holding such aspiration. One of the main reasons is internship & industrial placement. Apart from that, a PG degree from a UK-based university is recognized globally and students may get a job based on that degree in any part of the world. They can also utilize this degree for further research in any university.
Now, many UK Universities are offering PG courses in various subjects with internships and industrial placement options.
Benefits of Pursuing PG Courses in UK with Internships and Industrial Placement
If an Indian student pursues a PG course in any UK university and he is doing it with internships and industrial placement, then he is about to gain a lot of benefits. Some of them could be-
1. Chance to Enhance Skills: The skills that you have adopted at undergraduate level should be enhanced and a UK university PG degree gives you a wonderful option for the same. Since you have a chance of internships and industrial placement, naturally your skills will be enhanced.
2. Real-World Work Experience: An industrial placement can be a good idea for fresh job seekers. It is also highly beneficial for the Indian students who are looking for international work exposure. This way, they may strengthen their CVs and add real value to it.
3. Financial Benefits: While internship provides you with experience, many industrial placements assure a fixed salary also. Naturally, your financial burden gets reduced and you are enjoying the perks of a low tuition fee.
4. Fast Career Growth: Indian students who have earned a PG Degree with internship and industrial placement have better job prospects. This is because employers prefer candidates with job experience as it reduces the training cost. So, if you are one of those students who wish to settle in the U.K. after studies, go for a PG degree from a UK university with internship and industrial placement.
UK Universities Offering PG Courses With Internships/Industrial Placement Options
Many reputed universities in the UK are offering PG study programs to Indian students with the options of internship and industrial options. Following are those universities-
University of East London
University of Leicester
University of Bedfordshire
University of East London
University of Sussex
Brunel University
University of Hertfordshire
University of Strathclyde
University of West London
University of Worcester
University of Sheffield
Manchester Metropolitan University
Coventry University
London South Bank University
University of Greenwich
Northumbria University
Queen's University Belfast
University of Sunderland
Teesside University
Available Post-Graduate Courses for Indian Students
A range of options is available for the Indian students who want to live and study in the UK. They may get enrolled in the following Post-Graduate study programs and get benefits of an internship and industrial placement-
Business Management, MBA, Human Resource Management, Mobile Communication & Intelligent Embedded Systems, Engineering, Computer science, Nursing Studies Hospitality Management, , Information System, Cyber Security, information Security & Digital Forensic, Artificial Intelligence with Robotics, Engineering Management, Fraud Investigation Management, LLM International Business Law, International Tourism & Aviation Management, Physical Sciences, Media Studies, Digital Marketing and Data Analytics, Finance & Investment Banking, Global Logistics Operations & Supply Chain Management, Biotechnology, and many more.