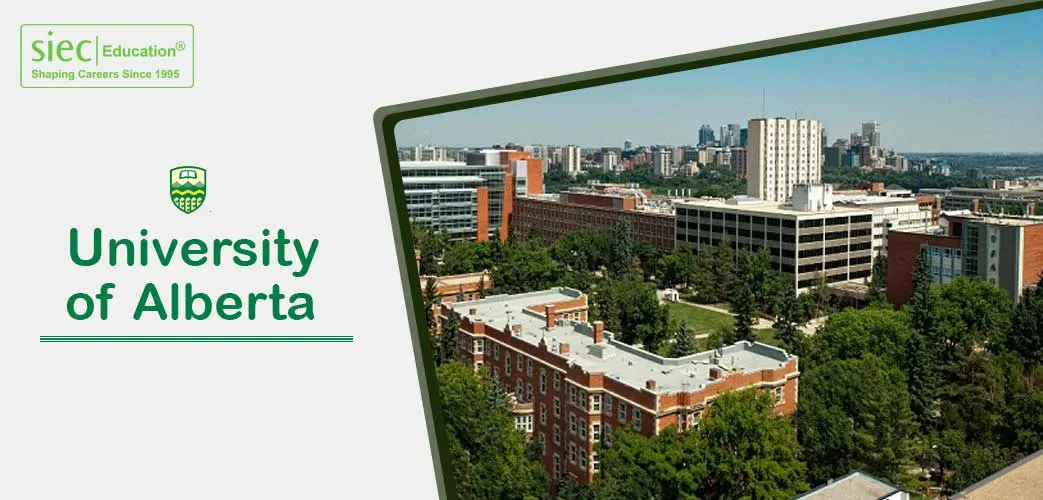 University of Alberta
About the University
University of Alberta is a public research university based in Edmonton, Alberta. University has been recognized as one of the top five universities of Canada by various prominent world university rankings such as Academic Ranking of World Universities, QS World University Rankings and Times Higher Education World University Rankings. About 39,000 students from across Canada and 150 other countries have chosen University of Alberta for their higher education.
Courses for international students
University of Alberta offers undergraduate and graduate studies in following areas:
Agriculture, life and environmental science
Arts
Business
Education
Engineering
Law
Medicine and Dentistry
Native Studies
Nursing
Pharmacy and Pharmaceutical Science
Physical Education
Public Health
Why choose University of Alberta?
Edmonton has one of the strongest economies in Canada and in sync with its host, University of Alberta has also thrived for more than 100 years. Current students and alumni of the university vouch for the quality of teaching and learning at Alberta as well as strong student-faculty interaction. A fair share of the credit for phenomenal student satisfaction rate goes to extensive student services that university has to offer to cater with recurring needs of students on campus.
Campus
University of Alberta
116 St. and 85 Ave., Edmonton,
AB, Canada T6G 2R3
Website