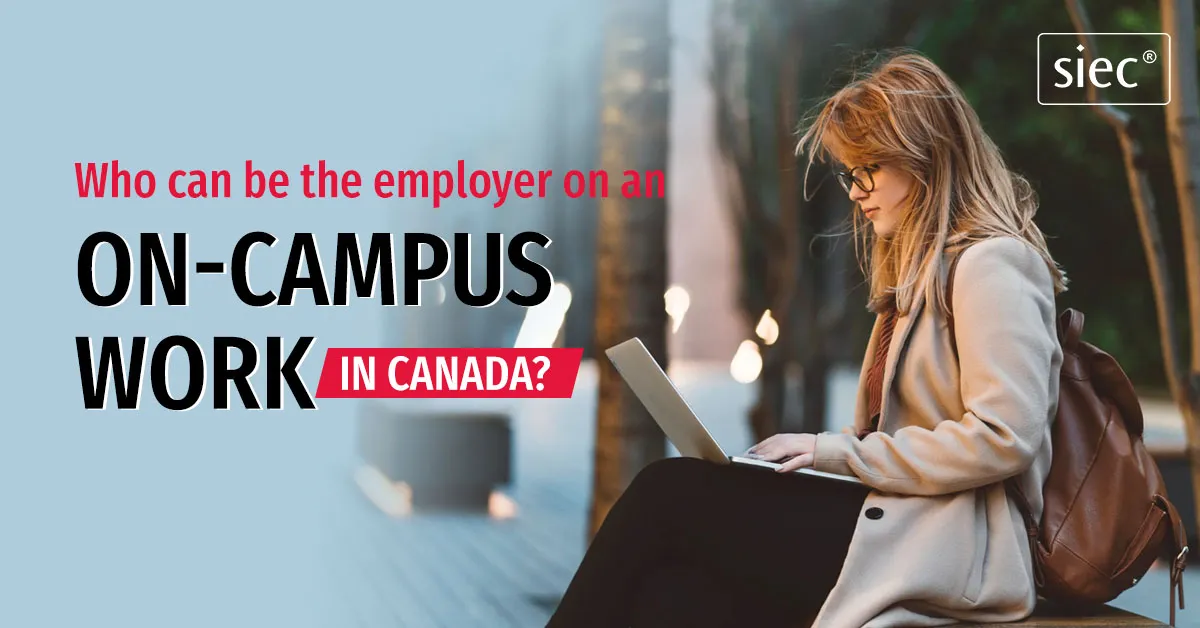 Who can be the employer on an on-campus work in Canada?
Many international students opt for part-time in international countries for meeting their daily needs. Though part-time is very common, did you know that there are various part times rules? This blog classifies the different types of part-time, regulations, wages and much more information. Scroll down to learn more.
Types of part-time
On-campus part-time
Any employment defined within the boundaries of the university campus or in facilities owned, operated is considered an on-campus job.
Who can be the employer on an on-campus work in Canada?
Any job that the institution offers you will be considered as an on-campus job. This can range from any profile like teaching to a caretaker.
A faculty can hire you for jobs like assistants, teaching assistantships, research assistantships and so on. This profile may want you for job descriptions like setting up the question papers, teaching your juniors or help with ongoing research.
There are many organizations or clubs within the students like a gaming club, cultural club, poetry club and much more. Sometimes, they require organizers and volunteers who can help them in their activities. So, if such an organization hires you for decent pay, it is considered an on-campus job.
The students themselves (self-employment taking place on campus)
Some institutions also allow self-employment where students can do businesses like cooking, online drafts for students, research projects and much more. Such activities are permitted by some institutions, provided you have all the permission records in place.
A private contractor providing services to the institution on the campus.
Any private contractor employed on the campus as the college canteen, grocery stores, can hire you. This will also be considered as valid as per the rules of a PT.
How many hours can you work on campus per week?
Though Immigration, Refugees and Citizenship Canada (IRCC) do not limit the number of hours you can work on campus, your institutions may restrict the hours students can work.
Off-Campus Jobs
Off-campus placement is when you get placed at a company without your college being involved in the process.
Below are some of the famous off-campus jobs that are available in the market -
Sales Assistant - 12 CAD/hour
Customer Service Assistant - 11 CAD/hour
Office Assistant - 13-15 CAD/hour
Cook - 13 CAD/hour
Programme Facilitator - 13 CAD/hour
Uber Driver - 14-25 CAD/hour
Nanny - 14 CAD/hour
Server/Bartender - 74 CAD/night
Dog Walker - 14 CAD/hour
Apart from these, you might have to research a bit if you wish to apply for something in your field. This might be difficult due to immense competition, but it can be a bit easier with the right skills and proper knowledge of what you are using.
Additionally, there are certain restrictions about Who Can Get a Part-Time Work in Canada. Ensure to know the complete details before applying for a Part-time job in Canada.
Above was a short nutshell of the on-campus and off-campus part-time in Canada. Contact SIEC Experts today to know more about the country.