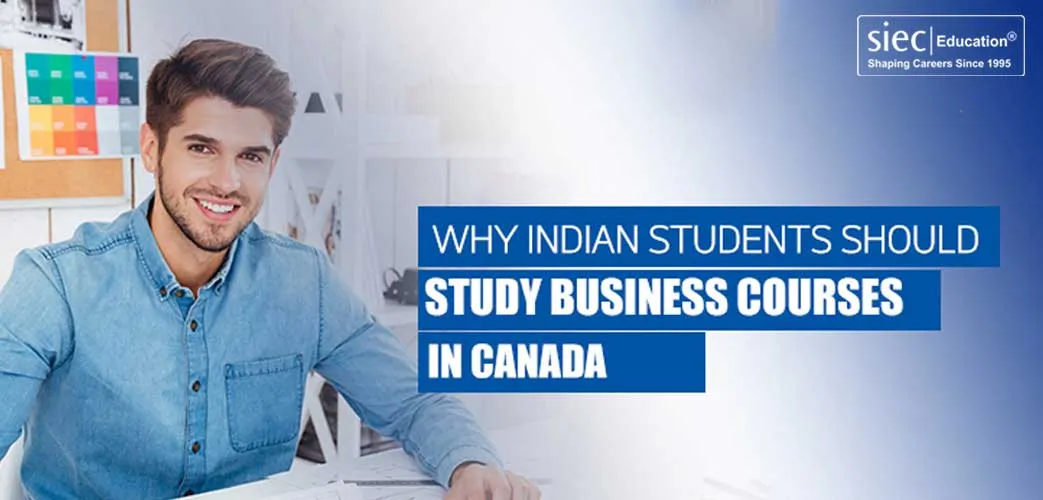 Why Indian Students Should Study Business Courses in Canada
Career experts suggest that Indian students should choose business courses while taking the decision to study in Canada. There are a few reasons behind the suggestion. The top reason is-Canada has a unique system of business education with opportunities of co-ops and jobs.
Moreover, Canada colleges offer amazing flexibility to business students. They can choose-
On-campus course combined with distance learning
Day, weekend and also weeknight classes
Spring and fall semesters and also options of summer studies
Such flexibility allows students to work during studies.
This is also a fact that over 20% of all international students to Canada, including from India, are choosing business-related courses. Let's check out top benefits these students are getting.
1. Highly Affordable Tuition Fee: Canada colleges offer various certificate and diploma courses in business. Such courses have a low tuition fee as duration is less.
2. Skill Development: Students develop the leadership and critical thinking skills at business schools. By studying in Canada, their communication skills get better along with IT proficiency. It helps in getting jobs and in entrepreneurship ventures.
3. Co-Op Programs: Indian students have access to co-op programs or work internship programs. It is an excellent way to make money during studies. The work experience boosts resume and students also make business contacts.
4. Post-Study Work Rights/PR: Canada offers Post-Study work rights up to 3 years. Once students land a job, they can apply for permanent residency (PR). Canada offers PR to International students, job-seekers and skilled professionals. Over 40,000 Indians have got PR status in Canada in 2017 and many of them were students.
Where to Study Business in Canada
Canada colleges offer a varied range of Business Courses (Certificate, Diploma and Degree) to Indian students. You may study business at-
Georgian College
Conestoga College
Algonquin College
Cambrian College
George Brown College
Sheridan College
Seneca College
Humber College
Fanshawe college
International College of Manitoba
John Molson School of Business…and many more
Attend SIEC Canada Education Fair in your city and know more about business courses, scholarships, intakes and admission deadlines.